We help small to midsize Minnesota businesses reduce operating costs.
$7,218,544
in rebates awarded in 2021
51,703,505
kWh saved in 2021
19,981
businesses served since 2000
Project support from start to finish.
Receive a free, no-obligation lighting assessment.
We start by evaluating and making an inventory of your lights to understand the unique needs of your building. As a nonprofit focused on energy efficiency, our top priority is helping you reduce operating costs and earn rebates, not selling LED lighting. 
Review your options for making cost-effective lighting upgrades.
We provide all the information you need to make the smartest choice for your business, including a lighting inventory, recommended upgrades, and estimated savings, rebates, and payback periods.
Make energy efficient upgrades tailored to your needs, guided by your lighting consultant.
Your lighting consultant will serve as an unbiased liaison between you and your contractor, provide access to low-interest financing, and ensure the proper equipment is installed.
Relax and enjoy your new lights. We'll take care of the rebate paperwork.
We'll complete and submit all rebate paperwork so your rebate arrives as quickly as possible (currently covering up to 60% of project costs).
More information about the program.
Xcel Energy commercial electric customers in Minnesota with a peak demand of up to 400 kilowatts. Contact us at 612-244-2427 to confirm eligibility.
Any business or nonprofit can benefit from lighting upgrades. Businesses with long operating hours such as retailers, restaurants, hotels, banks, parking ramps, office buildings, bowling alleys, car dealerships, manufacturers, warehouses, and nursing homes will see the largest energy savings from upgrading to energy efficient LED lighting.
We are a nonprofit organization that doesn't sell or install lighting products. The One-Stop Efficiency Shop, sponsored by Xcel Energy, offers free consulting services and lighting rebates to help businesses save money and energy through cost-effective lighting upgrades. 
Yes, we will work with any contractor or electrician. Our lighting consultants can also help you find and review bids from qualified contractors.
No, buying new fixtures isn't necessarily required to upgrade to LED lighting. In many cases, the existing fixtures can be retained while only lamps are upgraded. Our lighting consultants specialize in helping you find solutions tailored to your building and budget.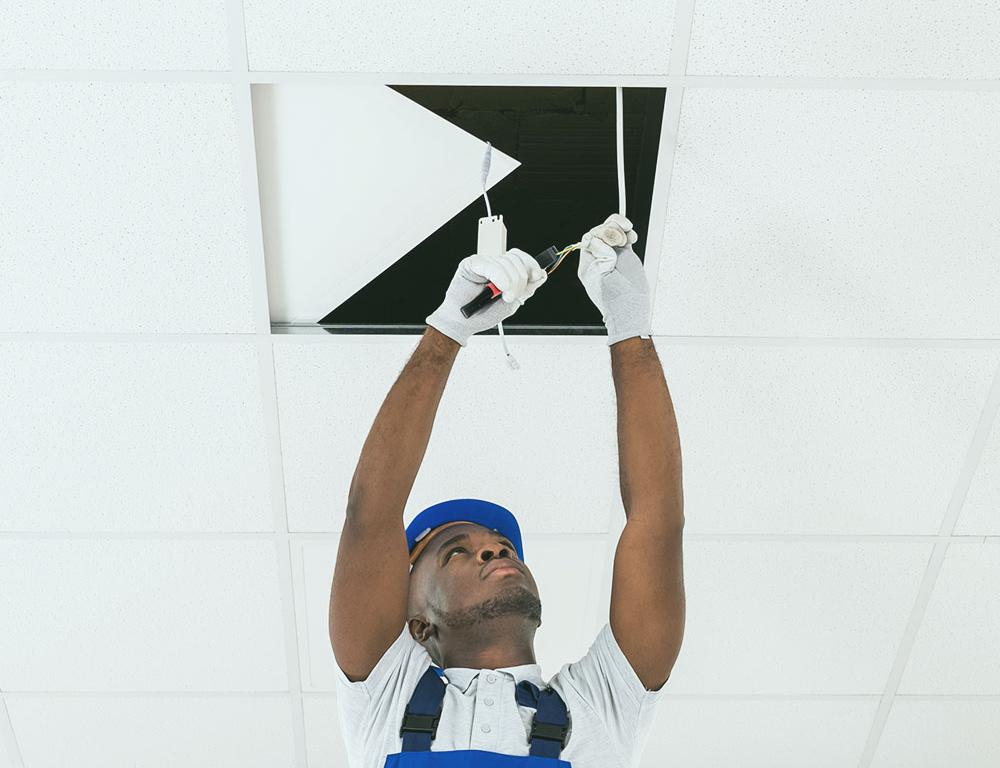 Resources for contractor partners.
Contractor partnerships have been vital to our success over the past 20 years. We support contractors with unbiased lighting expertise, customer referrals, and completion of rebate paperwork. 
Loan programs to help you reach your energy goals.