Update: April 2022
The project team has started monitoring two field study sites that will have CO2 retrofits or control settings adjustments. The team is currently working with a third site and expects to monitor a CO2 refrigeration installation that will be completed in summer 2022. The system upgrades to be evaluated at these sites are adiabatic gas cooling, mechanical subcooling, and selective liquid overfeed of coolers combined with flash cooling of refrigerant fed to freezers. All three technologies save energy, especially in warmer weather and during summertime peak demand periods. The third technology is unique in its ability to also provide savings throughout the winter.
Update: August 2021
Nearly all of the field test sites have been identified, with monitoring already having begun at one. Two of the three sites are existing stores, while the third will likely be a newly constructed store. All sites are starting with a baseline transcritical CO2 refrigeration system, and researchers are evaluating a different efficiency design feature at each site. The site already being monitored will help evaluate the performance and savings impacts of adiabatic gas coolers.
Overview
Following the European and growing U.S. industry trends, at least three grocery chains have started installing carbon dioxide (CO2) refrigeration systems in Minnesota. CO2 is a natural refrigerant that has minimal impact on global warming compared to the previous industry-standard refrigerants. As the grocery industry moves to the use of CO2 as a refrigerant, its summertime energy use is increasing.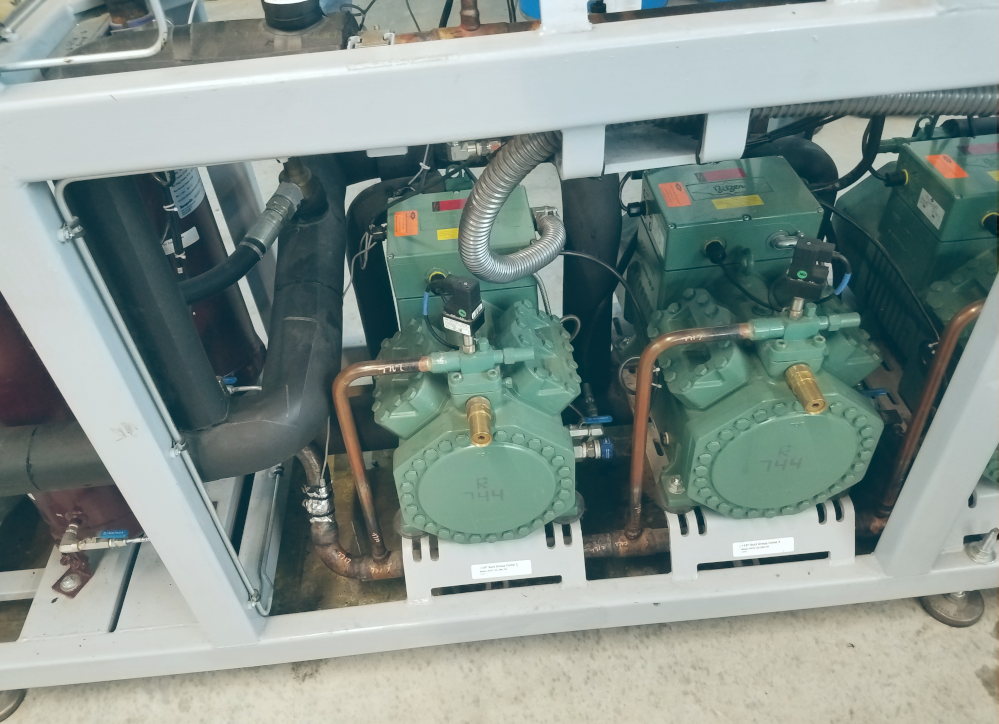 This project will field test design features that provide savings opportunities in carbon dioxide refrigeration systems that have not yet been addressed by Minnesota's utility programs. Efficiency features such as parallel compression, adiabatic gas coolers, ejectors, and mechanical subcooling have begun to be used in warmer U.S. climates and other countries, but their year-round energy and demand reduction potential in cold climates has not been as widely recognized or validated.
This project will conduct detailed field monitoring and validated modeling of local installations to evaluate their performance and cost-effectiveness against typical CO2 system designs and standard alternatives. We will also develop recommendations for rebate program measures and guidelines.
Project Summary
Objective
This project will evaluate the savings and program potential for design features to increase efficiency of transcritical CO2 systems in Minnesota's climate.
Scope
Task 1: Technology and market review
Task 2: Select measures and sites
Task 3: Oversee installation and commissioning
Task 4: Monitoring
Task 5: Calculate savings
Task 6: Evaluate costs and program potential
Task 7: Dissemination
Non-energy benefits
Reduced maintenance
Longer equipment life
Noise reduction
Reduced greenhouse gas emissions