Following the European and growing U.S. industry trends, at least three grocery chains have started installing carbon dioxide (CO2) refrigeration systems in Minnesota. CO2 is a natural refrigerant that has minimal impact on global warming compared to the previous industry-standard refrigerants. As the grocery industry moves to the use of CO2 as a refrigerant, its summertime energy use is increasing.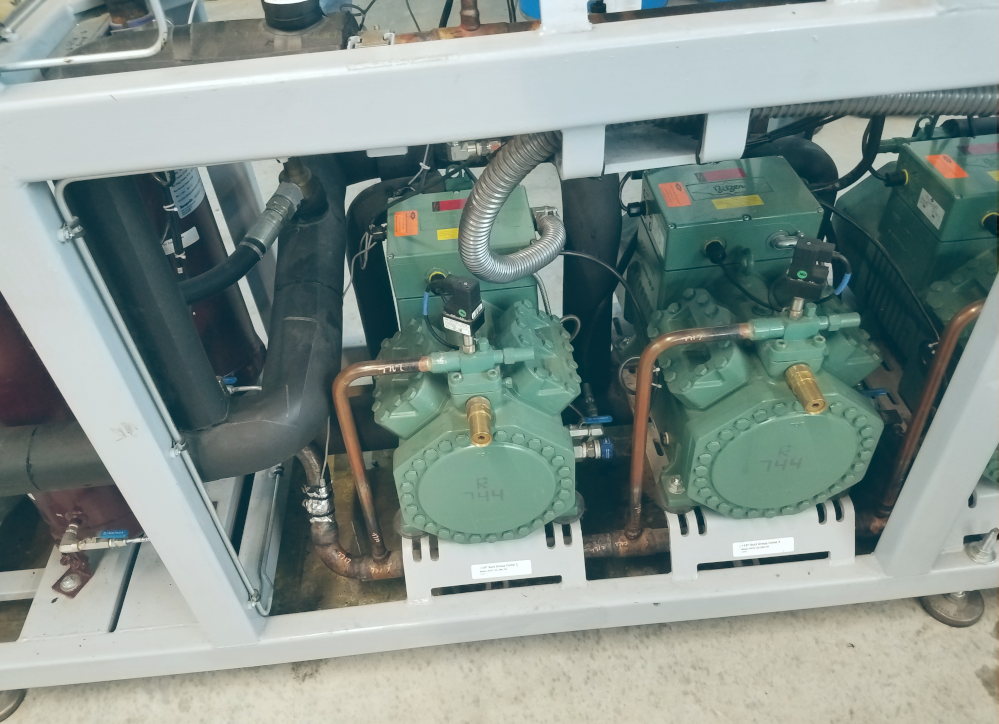 This project will field test design features that provide savings opportunities in carbon dioxide refrigeration systems and have not yet been addressed by Minnesota's utility programs. Efficiency features such as parallel compression, adiabatic gas coolers, ejectors, and mechanical subcooling have begun to be used in warmer U.S. climates and other countries, but their year-round energy and demand reduction potential in cold climates has not been as widely recognized or validated.
This project will conduct detailed field monitoring and validated modeling of local installations to evaluate their performance and cost-effectiveness against typical CO2 system designs and standard alternatives. We will also develop recommendations for rebate program measures and guidelines.
Project Summary
Objective
This project will evaluate the savings and program potential for design features to increase efficiency of transcritical CO2 systems in Minnesota's climate.
Scope
Task 1: Technology and market review
Task 2: Select measures and sites
Task 3: Oversee installation and commissioning
Task 4: Monitoring
Task 5: Calculate savings
Task 6: Evaluate costs and program potential
Task 7: Dissemination
Non-energy benefits
Reduced maintenance
Longer equipment life
Noise reduction
Reduced greenhouse gas emissions