For the last few years, CEE has been proud to participate in Climate Smart Municipalities, a multi-partner collaboration between Minnesota and Germany. With a focus on sustainability, climate protection and adaptation, renewable energy, and energy efficiency, the international exchange draws on the insights of six Minnesota cities; six municipalities in North Rhine-Westfalia (NRW), Germany; local nonprofits; and state agencies. Working together, we share expertise and experiences in search of climate solutions at the local level.
This is a group that understands the ramifications of unaddressed climate change. But intellectual understanding is quickly overshadowed and can't prepare anyone for real-world devastation in our home or the homes of those we know and care about.
Recently, our colleagues in the German cities of Iserlohn and Lüdenscheid experienced what we've all been fearing — the material and visceral effects of climate change. Our thoughts are with them as their region continues to reel from the worst flooding in decades, resulting in massive destruction, loss of life, and staggering economic implications. German officials were quick to identify our warming climate as at least partially responsible for the catastrophic flooding.
Their story highlights the continued need to sew resilience into the fabric of our cities, beginning with thoughtful planning, city-utility partnerships, and city-to-city exchanges of ideas and critical shared resources. Here in Minnesota, our extreme temperatures and precipitation are also putting lives, health, and our built environment at risk. Each year the Twin Cities average about 13 days of 90-degree or higher temperatures; this year we've already tallied over 20 days above 90, and it's not even August yet.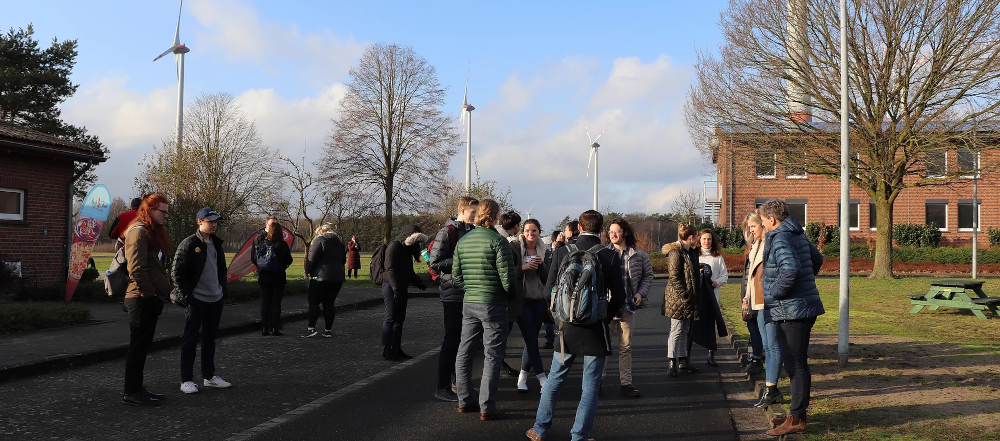 Press release links extreme precipitation and climate change
Historical storm: More water in two days than three normal July months (translated/adapted)
16.07.2021, Germany's State Office for Nature, Environment and Consumer Protection
Minister Heinen-Esser: We must strengthen the resilience of cities and countries to combat the consequences of climate change. There has never been such a large-scale and devastating flood situation in North Rhine-Westphalia as in recent days. Environment Minister Ursula Heinen-Esser and the State Office for Nature, Environment and Consumer Protection (LANUV) pointed this out on Friday in Duisburg. "The water levels have so far exceeded historical values in many regions. It is now imperative to prevent further consequential damage and to support those affected. At the same time, we need to analyze very carefully how municipalities can prepare even better for such extreme events. Climate adaptation must become even more a matter of course."
The previously known flood marks were exceeded by up to a third. In Hagen, for example, more than 240 liters of precipitation per square meter fell on two days, in normal years the NRW average falls in July only about 80 liters," explained Bernd Mehlig, head of the Flood Information Service of LANUV.
Climate change shows first tipping point of the climate system
Guido Halbig, head of the Essen branch of the German Weather Service, warns that progressive climate change will lead to such extreme events more often in the future: "Climate change is showing the first significant tipping point of the climate system: the weakening jet stream. The jet stream controls the high and low pressure areas in our latitudes and thus for our weather. If the high-altitude current weakens or persists in one place, the result is drought in summer such as from 2018 to 2020 or dramatic rainfall like in recent days."
Just a few weeks ago, the threat was low water levels. Now it's flooding. The challenge is to adapt to various extreme situations. "By implementing flood protection measures, developing heavy rain concepts, bringing more greenery into the city or creating more seepage areas, we prevent heat and floods," explains the Minister.
The NRW Climate Adaptation Act and State support of municipalities
Minister Heinen-Esser announced that the situation with affected municipalities, districts and water associations will be analyzed in detail in the coming weeks. "Many municipalities have already developed plans for adaptation to climate change or integrated climate protection and adaptation concepts. Climate protection must play a central role in the planning process," said the Minister. "We must strengthen the resilience of cities and countries to the consequences of climate change. With the first climate adaptation law in Germany and a 15-point offensive, we have laid the right foundation for this."
With the special program "Climate Resilience in Municipalities", the state government promotes concrete measures of climate adaptation. The "Kommunalberatung Klimafolgenanpassung NRW" is available to support funding applications. Over the next ten years, the state of North Rhine-Westphalia and the water associations in the Ruhr area alone will invest around 250 million euros in the expansion of green and blue infrastructure in the Ruhr area in order to preserve the quality of life of cities and avoid damage caused by climate change.
"We must strengthen the resilience of cities and countries to the consequences of climate change."
Minister Heinen-Esser
CEE's energy strategies for homes, buildings, and communities are designed to help mitigate the effects of extreme temperatures while reducing climate-impacting emissions. To inform our work and meet the needs of our changing climate, we'll continue to exchange technology and policy insights and to strategize with our Minnesota and German partners.
And if you're interested in helping your city to plan, collaborate, and implement future-focused energy practices, please contact our Community Energy Consulting team anytime. We're here to help connect the dots and provide resources so we can all be better prepared, thanks to our collective actions as well as our understanding.
Related links
CEE Community Energy Consulting