To bring energy efficiency to any community, it is vital to understand the people who live there and their history. We were recently honored to help the Rondo Center of Diverse Expression increase their building energy efficiency and comfort and had the opportunity to learn more about the history of heartache and perseverance that occurred in our very own city of Saint Paul.
The Rondo Center of Diverse Expression (RCODE) is a dynamic Saint Paul nonprofit with an extensive history. Originally a subset of the organization Rondo Avenue Inc., RCODE President Marvin Anderson created the nonprofit and spearheaded the creation of the Rondo Commemorative Plaza in 2014, an outdoor community space of healing and history. The Rondo neighborhood started as a thriving community of Black residents and culture throughout the 20th century and acted as the community's economic, cultural, civic, and spiritual center. In the 1960s, it was cut in half by the construction of Interstate-94 between downtown Saint Paul and Minneapolis. This development displaced many community members and deteriorated much of the community wealth that had previously thrived.
RCODE aims to unite the Rondo community through the outdoor Rondo Commemorative Plaza, which displays a rich timeline of Rondo history. The space hosts a variety of activities and events during warmer months and is the venue for St. Paul's Juneteenth Celebration, an annual ceremony for the installation of commemorative brick pavers and a series of panels displaying the people, places, and events of historic Rondo. As of June 2019, RCODE has occupied the building adjacent to the Plaza and has been renovating the space to host community meetings, display art and the humanities, and serve as a small Rondo museum. Using these physical spaces and programs, RCODE seeks to accomplish its mission to use elders' memories and connect them to youths' imaginations because, as President Anderson said, "Without the connection and imaginations, the legacies of Rondo will vanish and will die."
"Without the connection and imaginations, the legacies of Rondo will vanish and will die."
RCODE President Marvin Anderson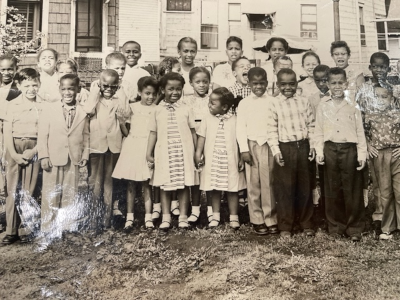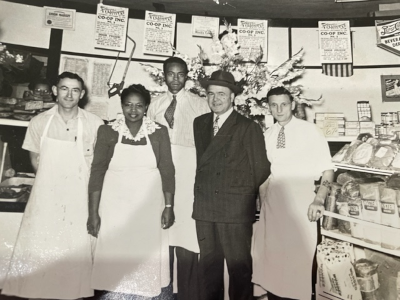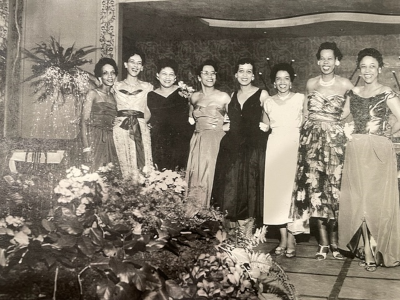 Given the nature of Minnesota winters, RCODE was on the lookout for indoor space and was elated when the building next to the plaza became available. Marvin got to work improving the building with a recommended update on the HVAC system to a variable refrigerant flow (VRF) heating system, an all-electric heat pump system that uses refrigerant to pinpoint heating and cooling throughout multiple zones of a space to save energy. However, within the first few months, Marvin noticed the system acted erratically and the building's utility bills climbed to extremely high rates. Marvin reached out to Xcel Energy who in turn contacted CEE's engineering team to tackle the problem.
CEE was thrilled to assist a nonprofit with so much local history and vitality. After some building and system analysis, our team concluded that the VRF system, meant to reduce carbon emissions, had been incorrectly installed so that the thermostat's manual control of modulated temperature was tricky to facilitate, creating energy waste and contributing to the high energy bills. Our team identified the problems, offered temporary solutions to the building operation, and worked to connect Marvin with the original manufacturer for a permanent update. Using data provided by Xcel Energy, our team utilized energy reports from the past year to model future payments once the system is running correctly. "CEE put together a great analysis of how the system should work when operating properly," said Marvin. "They were able to give us a realistic idea of what the cost of operation will be once the system is reestablished and up and running. I don't think this problem would have been solved without CEE's expertise and their persistence to find solutions to this system's problem."
"I don't think this problem would have been solved without CEE's expertise and their persistence to find solutions to this system's problem."
Marvin Anderson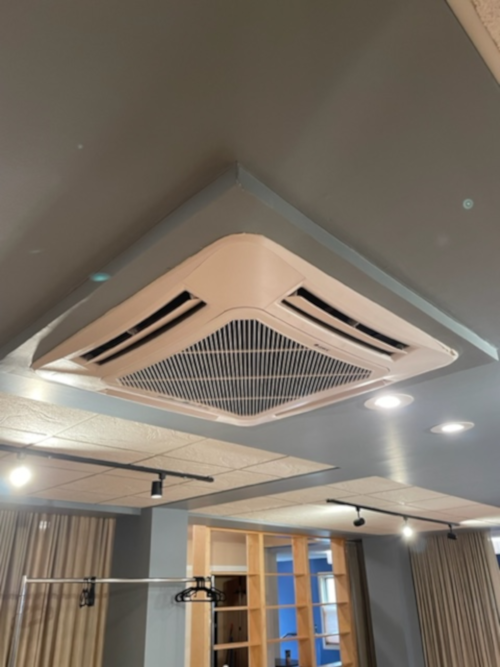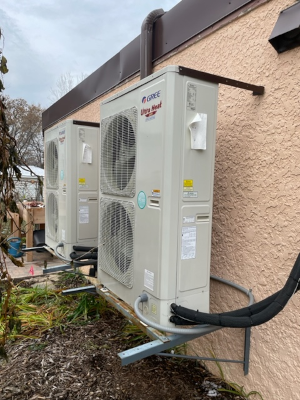 The Rondo Center of Diverse Expression works to reunite a community that was, as Marvin puts it, "buried, but not destroyed." CEE is proud to support this vision by ensuring a comfortable and energy efficient indoor community space. To keep this community and many like it thriving all winter, our engineering team creates operation guides and our research team studies VRF energy benefits across multiple Minnesota buildings. We are thankful for the patience, perseverance, and work RCODE has applied to mend the Rondo community, with energy efficiency as a part of their journey.
Related Links
Rondo Center of Diverse Expression
History of the Rondo Neighborhood (YWCA St. Paul)