When homeowner Robert Straka wanted to build his energy efficient dream home, architect Marc Sloot of SALA Architects recommended partnering with CEE and Sustainable 9 Design + Build, and an award-winning team was born.

With backgrounds in information technology and marketing, brothers Ryan and Chad Hanson initially had different career plans than launching a construction company. But one perfectly timed layoff 20 years ago, and two real estate licenses later, a new vision began to bloom. The pair started buying and rehabilitating properties, and then pursued a builder's licenses and branched into new construction. Thus was born Sustainable 9 (named after nine core sustainability principles) with an "enduring commitment to green, high performance, energy efficient homes that are stunningly designed and custom-built."

CEE's New Homes team is also committed to energy efficiency in homes, working alongside contractors, utilities, and builders like Sustainable 9 to ensure efficiency goals are met during construction. One team specialty is guiding builders toward home energy certifications that increase value, comfort, durability, and efficiency in new homes. To certify homes, the team conducts design reviews, on-site inspections of framing and insulation, final performance testing, and energy modeling to demonstrate compliance with certification requirements.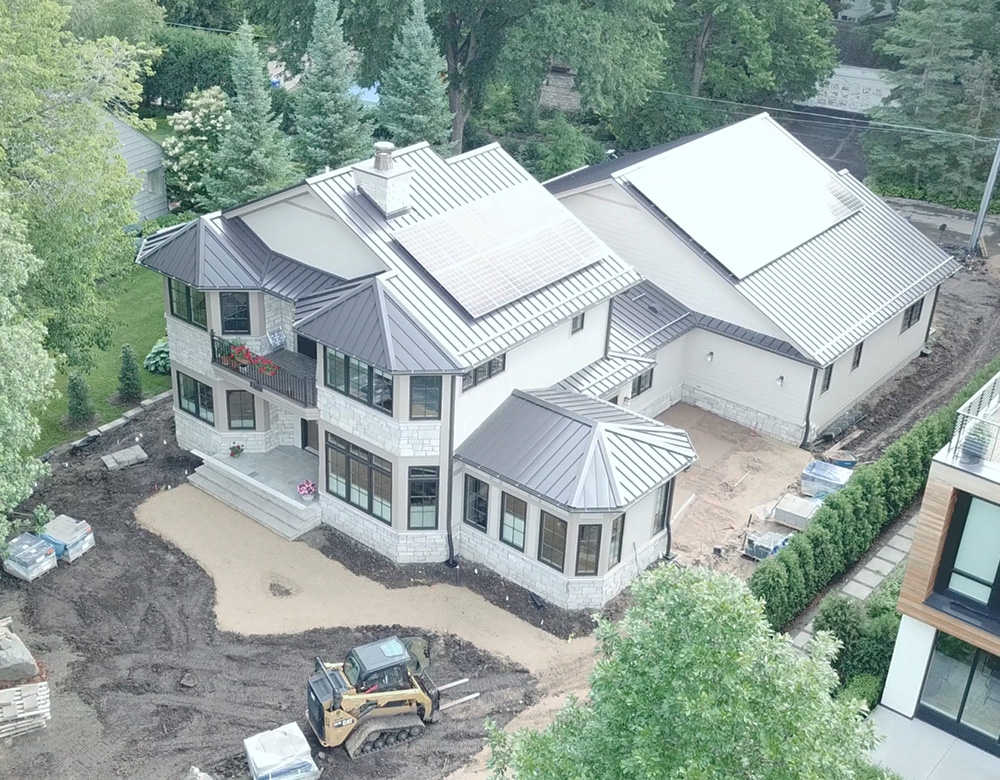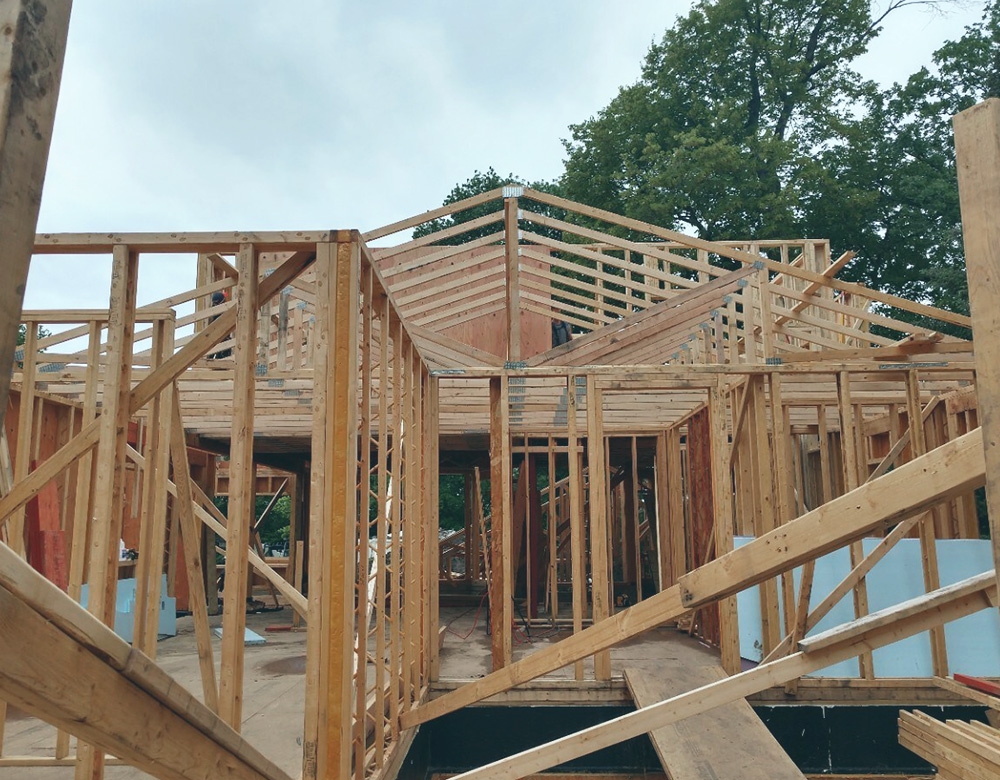 "Sustainability and energy efficiency are key themes in their approach to home building," Straka said about deciding to partner with Sustainable 9 and CEE, "They offered the right strategies to meet our goals." Driven by Straka's energy efficiency targets and CEE's guidance through the rating process, Sustainable 9's collaboration resulted in a multi-certified, award-winning home.

Christened the "Mighty Mississippi Net Zero" by the Sustainable 9 crew, the home features a multitude of energy efficient solutions and architecture and showcases several new homes certifications. Straka's desire for his home to provide its own clean energy and be Zero Energy Ready coupled well with Sustainable 9's expertise in optimizing clean energy in new construction. Sustainable features include 100% LED lighting, almost 100% electric appliances, geothermal heating and cooling system, and 2 large PV solar arrays on the standing seam metal roof, as well as innovations such as a new thermally broken wall system called T-stud, a drain water heat recovery system, motion activated hot water recirculation for bathrooms, and more.
"Our teamwork with CEE has been invaluable."
Phil Trieu, Sustainable 9 Design + Build
CEE's Phil Anderson and Jake Selstad assisted during each stage of the build, ensuring that the home achieved U.S. Department of Energy (DOE) certification as Zero Energy Ready. "Our teamwork with CEE has been invaluable — they help ensure that we get everything right," explained Sustainable 9 project coordinator and building scientist Paul Trieu. "When you're building, many actions are permanent. If you don't do things right, you lose time and money. Bringing in CEE ensured that we met milestones and standards for certification. Phil and Jake performed inspections, provided reports, and coordinated the paperwork."

Built on a shared a passion for sustainability, the strategic partnership between CEE and Sustainable 9 has led to many new home certifications.

As an independent consultant, CEE's team has built a reputation for quality and credibility. "For our customers, one big way to define 'sustainable' is through third-party certification," said Trieu. "We feel proud to say one of our homes is certified by CEE."
"[CEE] showed us the value of energy testing and how to improve the energy efficiency of every home we build,"
Sustainable 9's Ryan Hanson