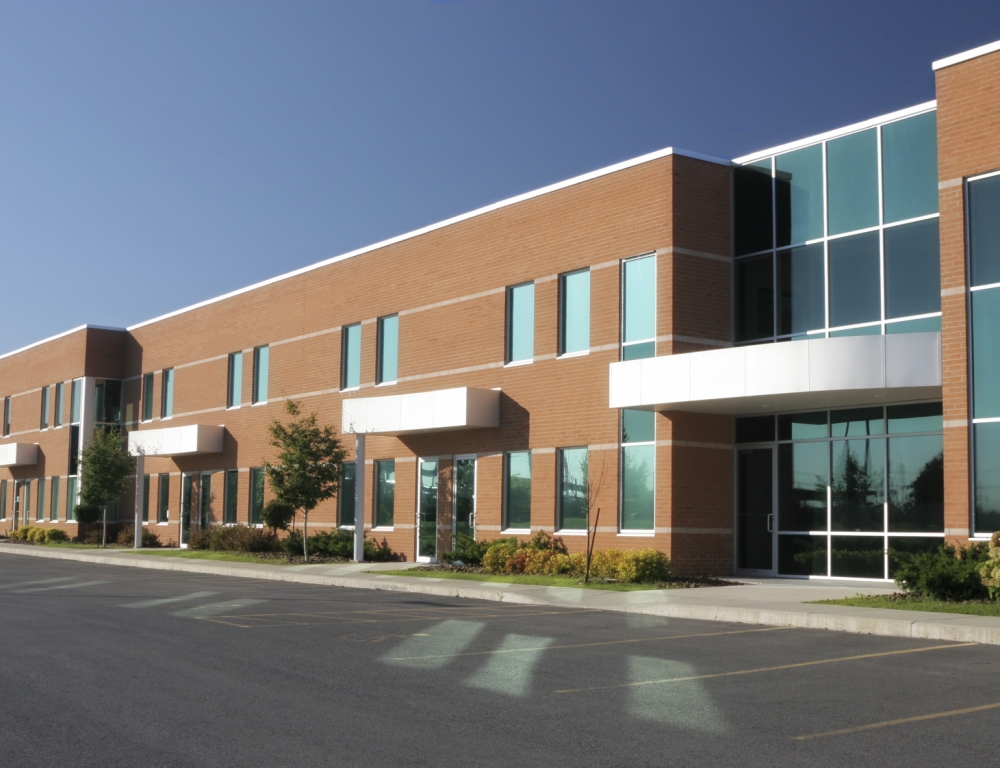 Reduce your operating costs through conservation.
Partner with our efficiency experts to identify low- and no-cost solutions and practical capital improvements to reduce energy waste at your facility.
How the program works 
Apply for a free building screening
Start by applying for a free, no commitment building screening performed by our engineers and energy advisors to determine if a Business Energy Assessment is likely to identify significant savings opportunities.  
Review initial findings and co-funding opportunities
After we gather information on your facility, equipment, and controls, we'll provide a proposal that includes Xcel Energy co-funding and customer costs, if applicable.
Schedule a whole-building assessment
Next our team will perform an in-depth, whole-building assessment of your facility. 
Receive recommendations  
Within 45 days of accepting the proposal, you'll receive a comprehensive energy management roadmap with recommendations focused on low- and no-cost solutions and practical capital improvements.
Implement solutions
We'll guide you through the implementation process for any recommendations you decide to move forward with, complete and submit rebate paperwork, and help you access grants and financing options.
Apply for a building screening
More information about the program
Our engineers have decades of experience providing unbiased, third-party consulting services to customers looking to optimize their buildings. Because we don't sell or install equipment, we're free to make recommendations that will achieve the best outcomes while helping you stay in your budget. 
Xcel Energy commercial customers in Minnesota are eligible for the Business Energy Assessment program. Though not required, facilities with building automation systems (BAS) and centralized HVAC systems will benefit most from a Business Energy Assessment.
The CEE team performs a whole-building assessment including analysis of:  
HVAC recommissioning opportunities for air-handling units including:

Air leakage reduction
Coil cleaning
Economizer optimization
Outside air reduction
Run time reduction
Supply air static pressure adjustments/reset
Air temperature reset
Variable air volume (VAV) minimum flow reduction

Unoccupied setback
Commercial refrigeration recommissioning opportunities
Lighting schedule adjustments
Cost-effective capital improvements for all major energy consuming end uses (e.g., lighting, HVAC, refrigeration, motors, etc.)
Business Energy Assessment reports will be generated within 45 days of accepting the proposal. The CEE team will provide assistance for up to two years after the initial building screening.
Yes, Business Energy Assessments are comparable, but not limited to, ASHRAE Level II audits. The table below highlights information provided from ASHRAE Level I, II, and III audits. (Source: U.S. Department of Energy.)
Level I Audit Report
Level II Audit Report
Level III Audit Report

Executive Summary
Brief facilities description
Scope of audit/ Methodology
Preliminary Analysis Findings, including benchmark and end use results
List of no-cost and low-cost energy measures
Potential measures for further consideration

All Items from Level I Audit
More comprehensive energy end use analysis
Description of building systems and major equipment
Financial analysis of EEMs
Description of energy efficiency measures considered and not recommended or not financially viable
Description of energy efficiency measures recommended
Summary table with measure name, installed cost, energy savings by utility, and O&M savings
Capital Intensive measures requiring Level III audit
Detailed energy analysis calculations
Measurement and verification (M&V) plan for verifying energy savings

All items from Level II Audit
Detailed information on capital intensive measures – including schematics, equipment lists, equipment specifications, design sequences and costs
Highly detailed financial evaluation
CEE engineers will develop a customized facility guide detailing existing equipment, recommendations on best operating practices, and step by step instructions for implementing energy efficiency and conservation opportunities.
The Business Energy Assessment (BEA) offering is an Xcel Energy program. CEE provides BEA assessments on behalf of Xcel Energy.
Xcel Energy provides co-funding to reduce the cost of Business Energy Assessments. The portion of the cost that the customer is responsible for varies by building size and type and will be determined following the free screening of your building.