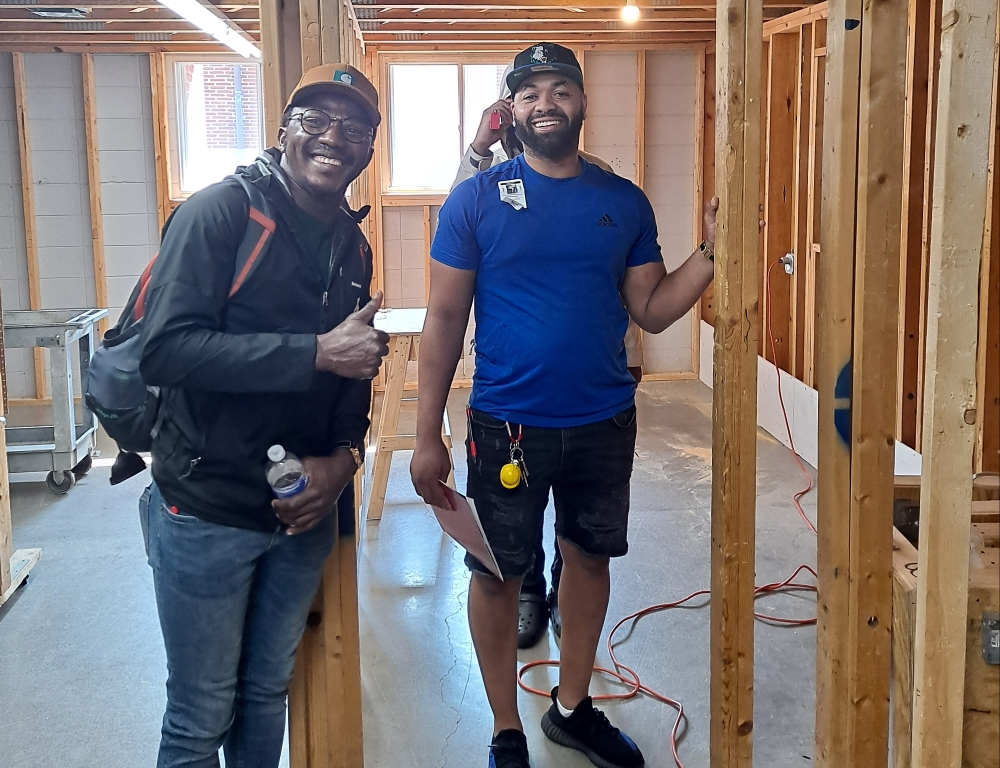 Join the fast-growing clean energy industry with a paid training and internship!
CEE offers paid training to join the fast-growing clean energy and energy efficiency sector. We prioritize training Black, Indigenous, Asian, Latine, people of color and women from communities across the Twin Cities that have been underrepresented in this industry. Past graduates have gone on to work as energy auditors, insulation installers, line workers, contractors, and more. 
Check out each page below to learn more about eligibility and registration! 
Additional Resources
Applicants must have a valid driver's license before the beginning of the internship to be eligible. Here is a link to the Hennepin County Driver's License landing page for support regarding obtaining a license for the first time or reinstating it. While the link is provided by Hennepin County, all information applies to residents across all of Minnesota.   
https://www.hennepin.us/residents/licenses-certificates-permits/drivers-licenses
Ramsey County job seekers can receive individual support with applying for a permit, enrolling in behind the wheel instruction, and support to get a class D driver's license. Residents are eligible once enrolled in credentialed or certificate career pathways, or job training programs. Visit the link to learn more.   
Having been impacted by the justice system won't affect your ability to participate in the classroom training or internship. 
Please note: A felony conviction or conviction involving fraud, theft, or dishonesty within the last 7 years may significantly impact your ability to be employed as an Energy Auditor. Please contact CEE staff at careertraining@mncee.org with any questions or concerns related to this.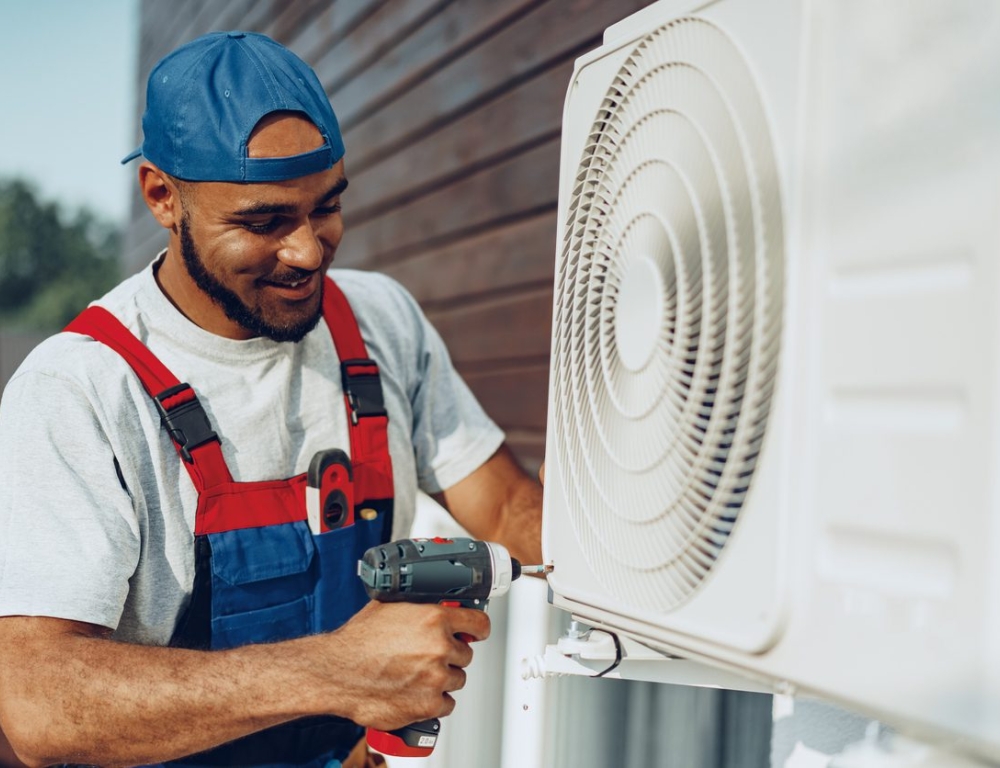 Paid In-Person Training 
CEE will provide a paid 45-hour hands-on exploratory training funded by Ramsey County and in partnership with Saint Paul College for those interested in careers within insulation and HVAC (heating, ventilation, and air conditioning). 
Training includes: 
Basics of construction & building science, heating, ventilation and mechanical systems 

Opportunity to earn industry-recognized, stackable credentials with NREL 

Hands-on skills needed in residential insulation and HVAC 

Exposure to cutting-edge HVAC technologies from industry experts 
Following the paid 45-hour training, there will be a paid two-week intensive hands-on training  to allow for a deeper dive into HVAC and insulation. Participants will have the opportunity to enter directly into employment or continue on for a paid 4–6-month long internship with a local HVAC or insulation company to learn more about energy efficiency on the job. 
Age 18-30 at time of enrollment 

Ramsey County resident (or if experiencing homelessness, must be connected to Ramsey County) 

Legally authorized to work in the U.S.

Must have a valid driver's license

5th/6th grade reading and math level and advanced intermediate English required

Preference to low-income individuals and those with barriers to employment/education
Sign Up 
Registration for this program will be open this fall. Please contact us at 612-455-7863 or careertraining@mncee.org. in the meantime with any questions.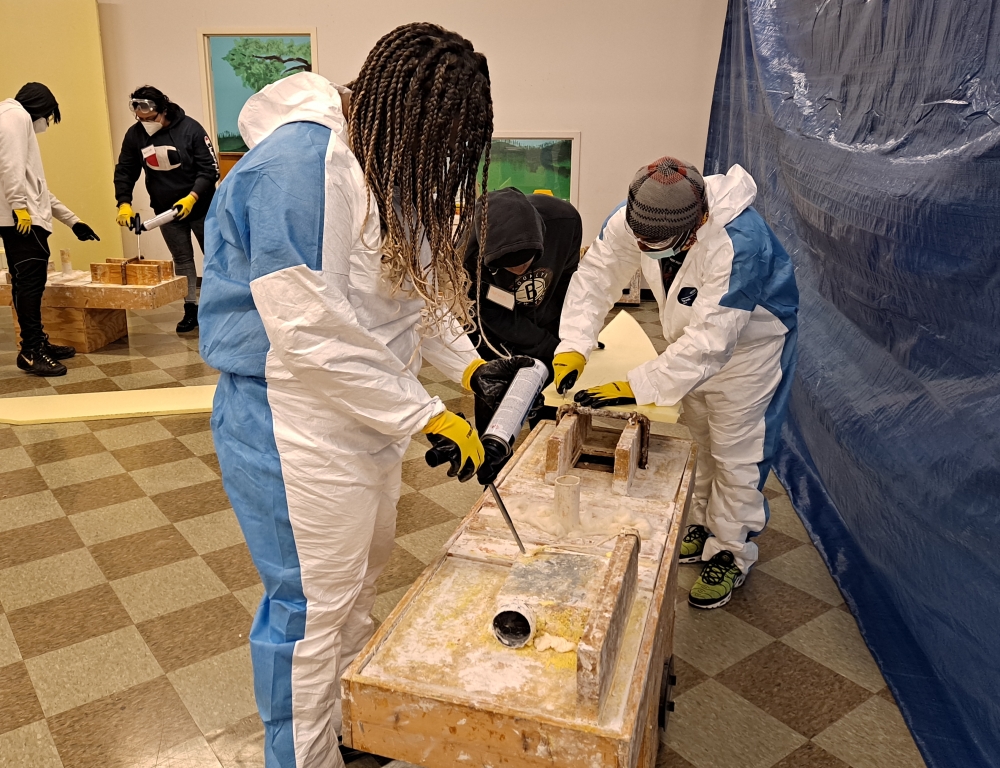 Paid Four-Week In-Person Training 
Earn $2500 and receive an industry-recognized credential in Building Science Principles (BSP). Building science explores how changing one part of a home affect homeowners' comfort, health, and safety. 
Training includes: 
Basics of building science and home energy audits, insulation, and air sealing 

Installation training from experts 

Relevant job-site safety guidelines, math for construction, and more! 

Basic support services (e.g., bus, gas cards, etc.) 
Following the training program, participants will have the opportunity to join one of two paid internship tracks and will be provided with job placement assistance on completing the program. 
• TRACK 1: Energy Auditor 
Earn Building Analyst BPI Certification 
• TRACK 2: Insulation Contractor 
Earn Home Insulation BPI Certification 
18 years or older 

Legally authorized to work in the U.S.  

5th grade level reading and math 

Basic computer skills 

Must have a driver's license by the beginning of the internship 

We are prioritizing those who reside in a Green Zone area of Minneapolis or one of the ACP50 zones in St. Paul. Those neighborhoods include: 

Saint Paul: Thomas-Dale (commonly known as Frogtown), Rondo (located in Summit-University neighborhood), North End, Payne-Phalen, Greater East Side, Dayton's Bluff, West Side, Downtown 

Minneapolis: Bottineau, Cedar-Riverside, East Phillips, Hawthorne, Marshall Terrace, McKinley, Midtown Phillips, Near North, Phillips West, Sheridan and Ventura Village
Must have a driver's license by the beginning of the internship 

Able to life 40-50 pounds 
 
Energy Auditor Track 
Insurable driving record required 

Able to pass a one-time drug test 
Home Insulator and Air Sealing Track 
Insurable driving record preferred 

Able to pass the DOT physical exam 

Able to crawl, climb, and move in tight spaces

Ability to pass the Xcel background check 

Customer service orientated with strong communication skills 
Sign Up 
Fill out the entire form below and a CEE staff person will be in touch with you shortly. Please direct any additional questions to careertraining@mncee.org.