Center for Energy and Environment (CEE) would like to congratulate the 2022 Intercity Challenge winners: Roseville, Faribault, and Fridley! The cities of Roseville and Faribault, which generated the most Home Energy Squad visits per capita of eligible housing, and Fridley won for most energy efficiency rebates per capita of eligible housing.  
The Intercity Home Energy Squad® Challenge, a collaboration between (CEE) and over twenty Minnesota cities, was formed in 2020 to challenge residents to get a home energy audit through the Home Energy Squad which helps homeowners learn how their home uses energy and identifies energy-saving opportunities. By learning more about their home's energy use, residents can be better stewards of our resources and increase their home's comfort through efficiency improvements.  
The idea behind the Challenge is to leverage the dynamics of a friendly competition between cities to encourage their residents to invest in energy savings for their homes. This is a year-long challenge, and throughout the year CEE tracks the number or energy audits and rebate eligible energy efficiency upgrades that are completed in each city. The cities with the highest number or visits and rebates per capita are crowned the winners. Since 2020, the number of cities participating in the Challenge has grown to 25.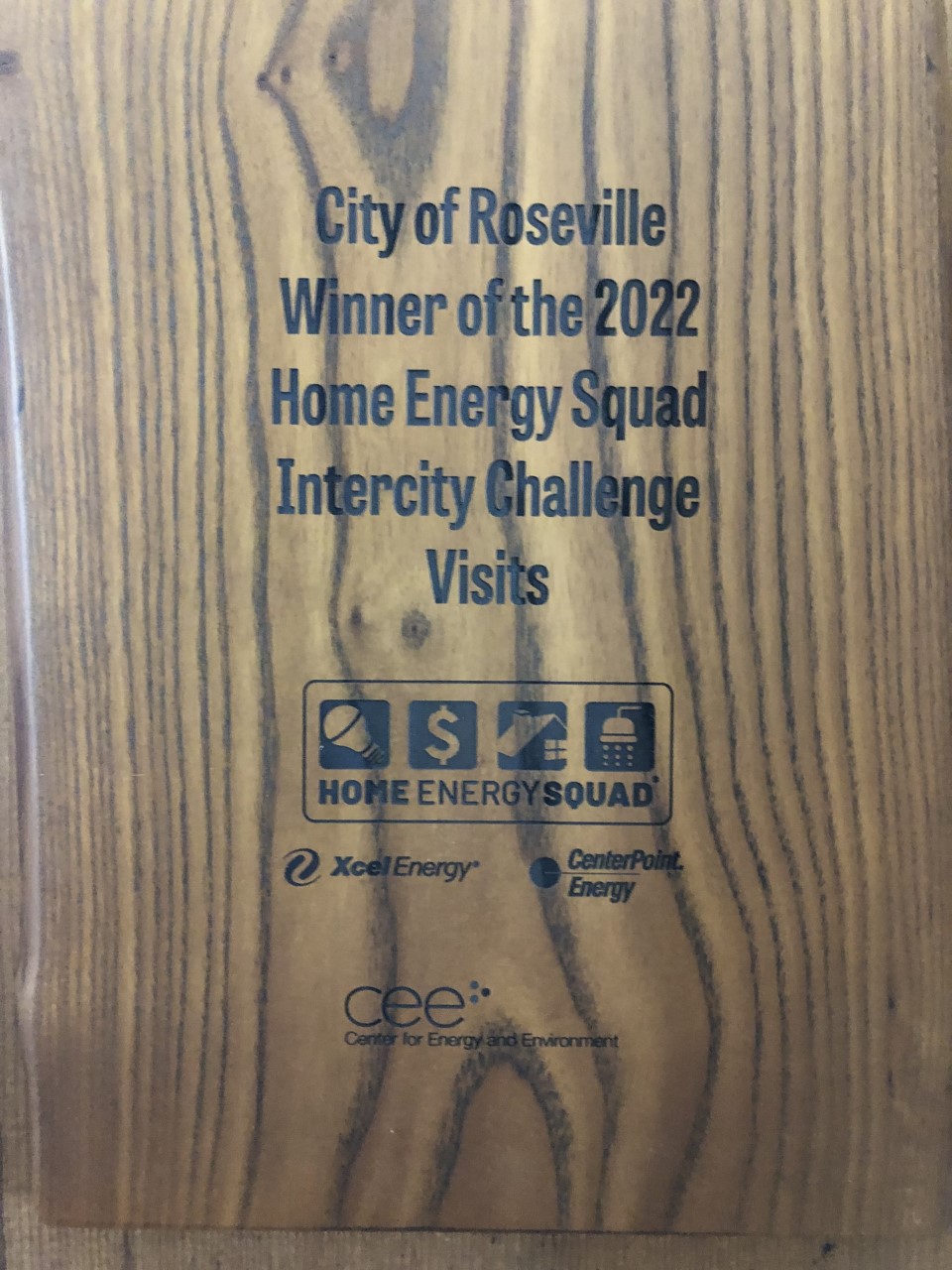 "Roseville is proud to partner with CEE to offer reduced-cost Home Energy Squad visits to its residents! Reducing energy usage in heating and cooling our homes is one of the best ways to reduce our environmental impact, save money, and prepare for larger projects like rooftop solar installations. Promoting Home Energy Squad visits is also a great way for Roseville to engage with its residents to meet the City's goals in our 2021 Energy Action Plan! – Noelle Bakken, Sustainability Intern with the City of Roseville.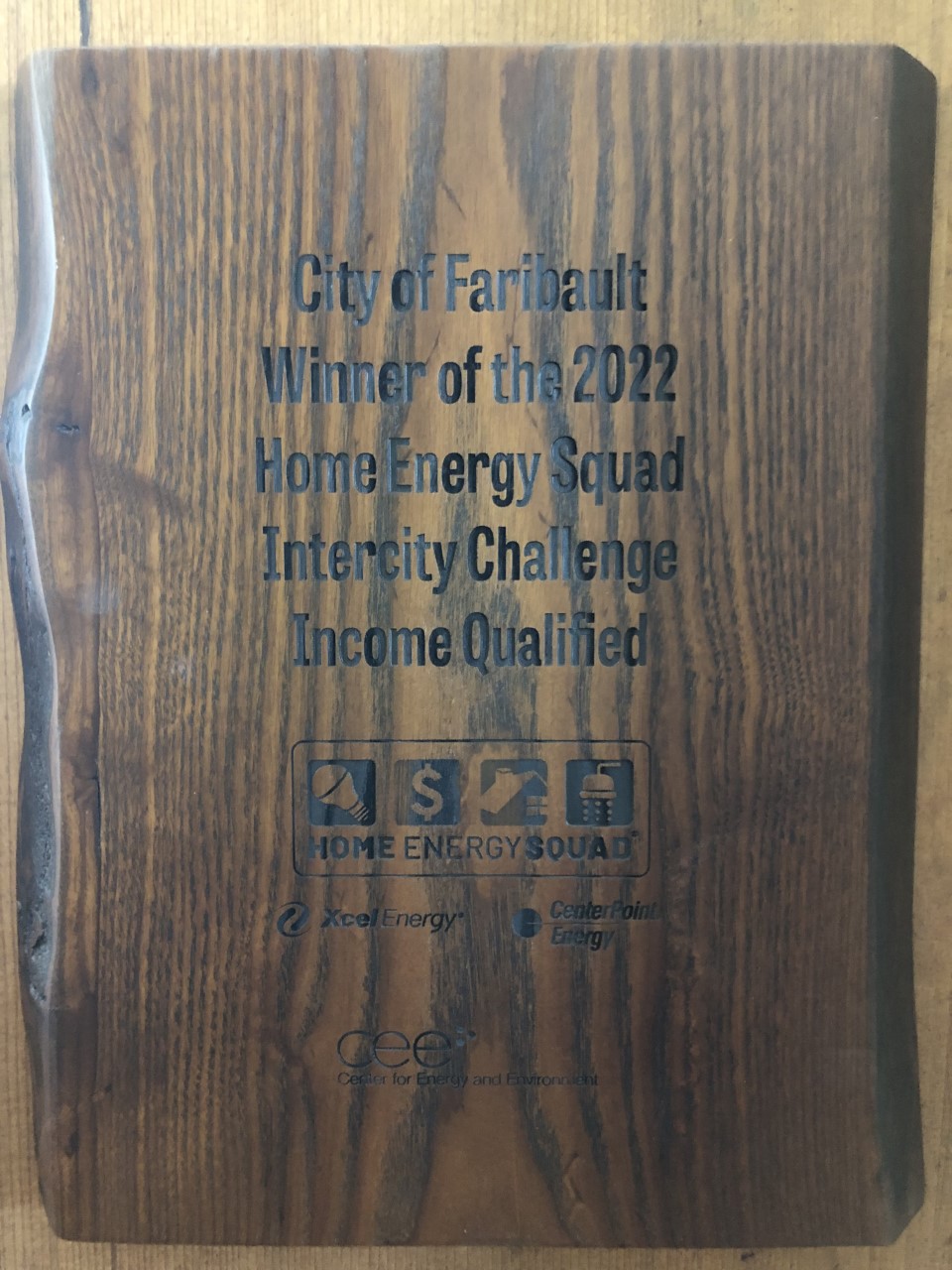 "We're so happy that many people in our community have taken advantage of the Home Energy Squad and improved the efficiency of their homes, saving money and energy. Reducing our city's energy consumption is ultimately a group effort, and every resident can make a tangible difference if they're aware of the many opportunities available to them." – Danil Thorstensson, MN Green Corps member with the City of Faribault.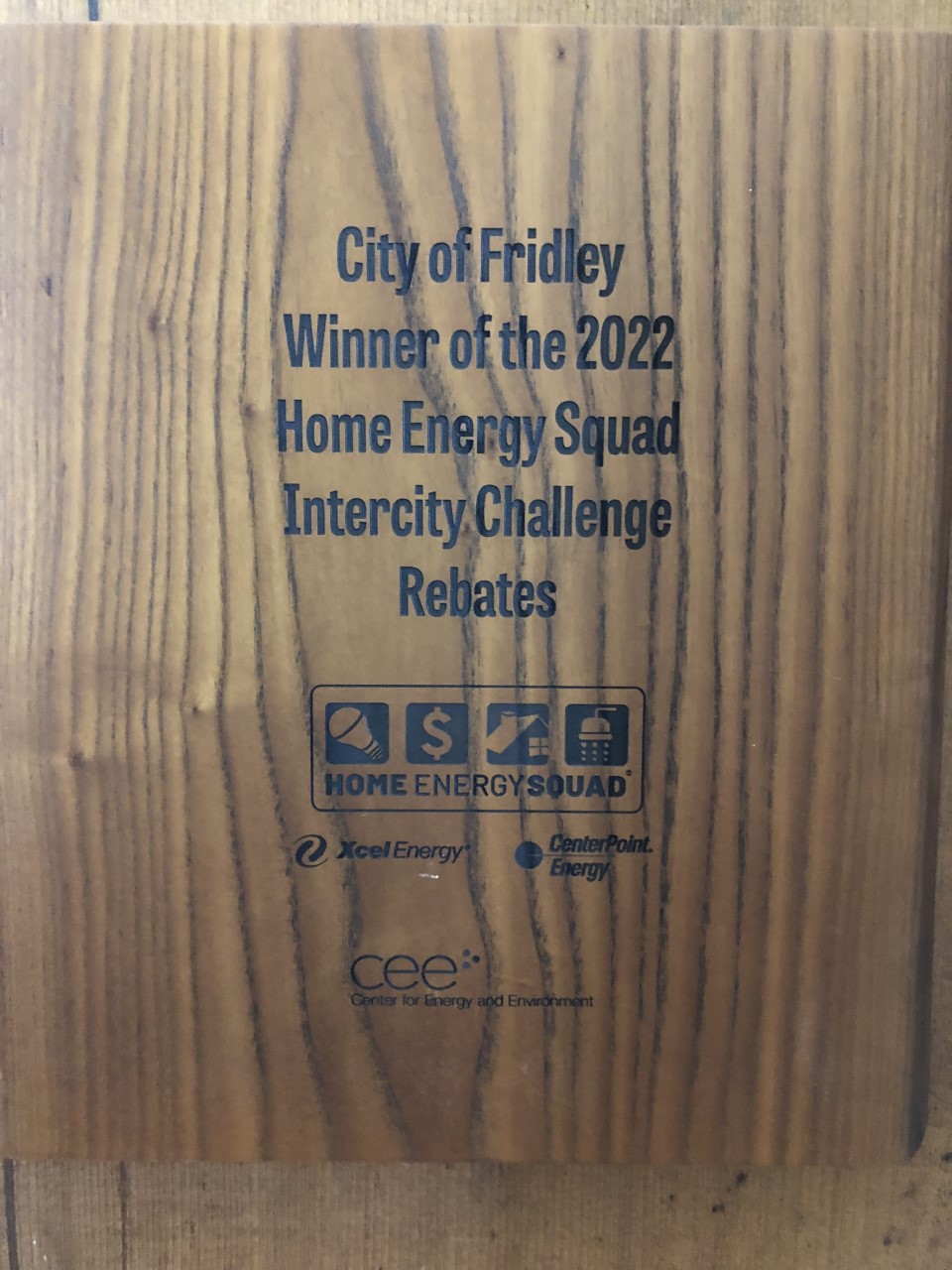 "Energy efficiency—and especially increasing insulation efficiency—is a key aspect of making Fridley a comfortable and affordable place to call home. We're excited to see so many residents making investments in the community and in a resilient future for Fridley." Nancy Abts, Associate Planner with the City of Fridley. 
With the Home Energy Squad, residents receive professional installation of energy-efficient products plus, a customized inspection of your home and a detailed report outlining next steps for increased comfort and savings.  
The Home Energy Squad is provided by Xcel Energy and CenterPoint Energy to help customers reduce energy use. To qualify for a visit, you must be an Xcel Energy or CenterPoint Energy customer.