Bringing faster change through market transformation
To address the climate challenge, we'll need to dramatically improve our energy systems. Market transformation is one key strategy to help accomplish this. In 2023, CEE will launch a statewide Efficient Technology Accelerator to speed up the broad availability and adoption of promising energy efficiency technologies.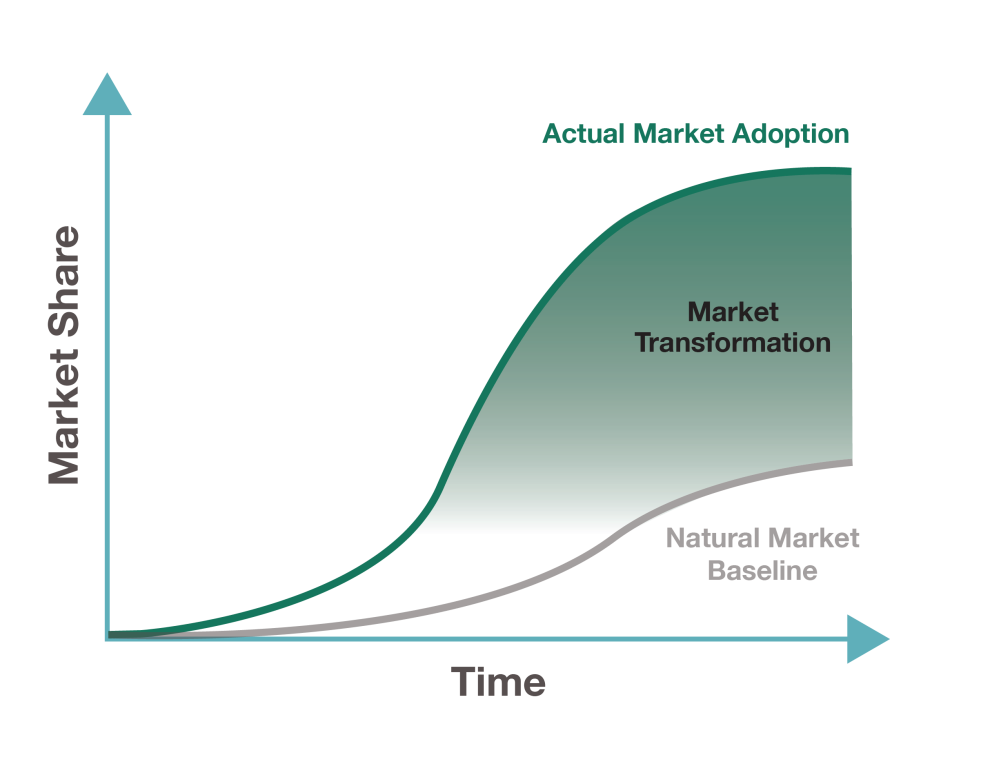 What is market transformation?
As a program strategy, market transformation aims to identify promising energy efficient technologies and accelerate their adoption by engaging more fully in the market pipeline — working early on with tech developers, producers, distributors, and other stakeholders to identify and overcome market barriers, facilitating faster adoption and lasting market improvements.
Our goal is to get promising energy efficient technologies into Minnesota homes more quickly and cost-effectively.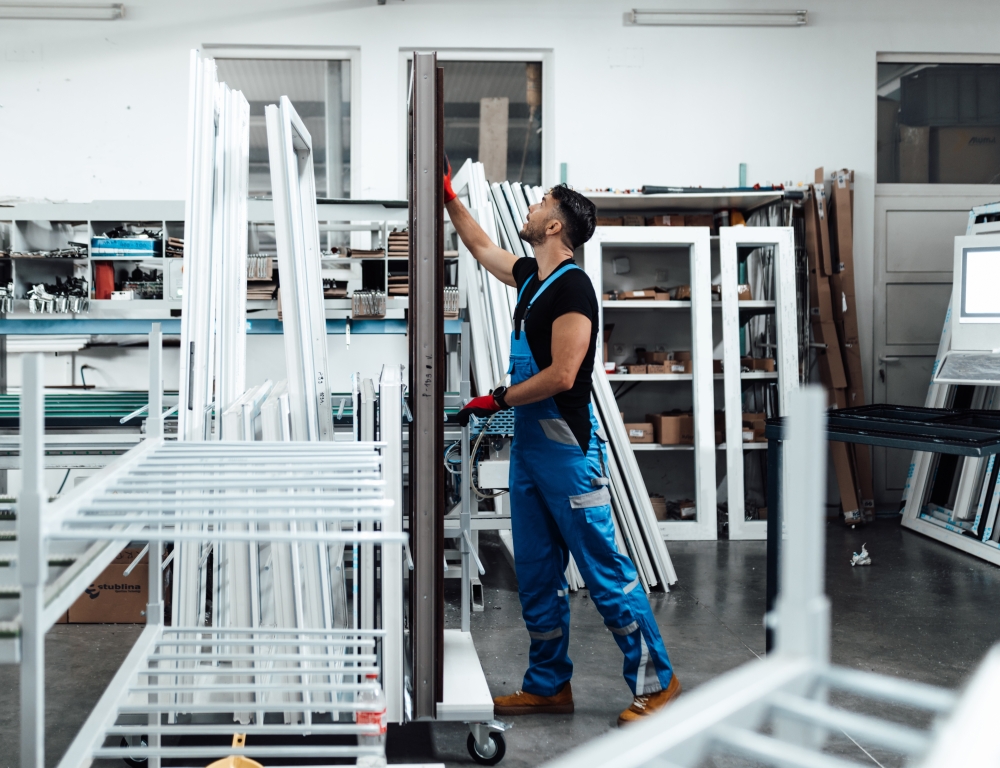 Which technologies are included?
CEE has selected an initial portfolio of five technologies to kick off with in 2023. Building on current work and decades of market transformation experience of our colleagues at the Northwest Energy Efficiency Alliance (NEEA), we believe each of these technologies have significant energy savings potential in Minnesota.
Additionally, our emerging technology team will constantly evaluate the latest energy tech advancements for emerging opportunities and future initiatives.

Stay in the loop!
To stay up-to-date on market transformation at CEE, join our email subscribers list.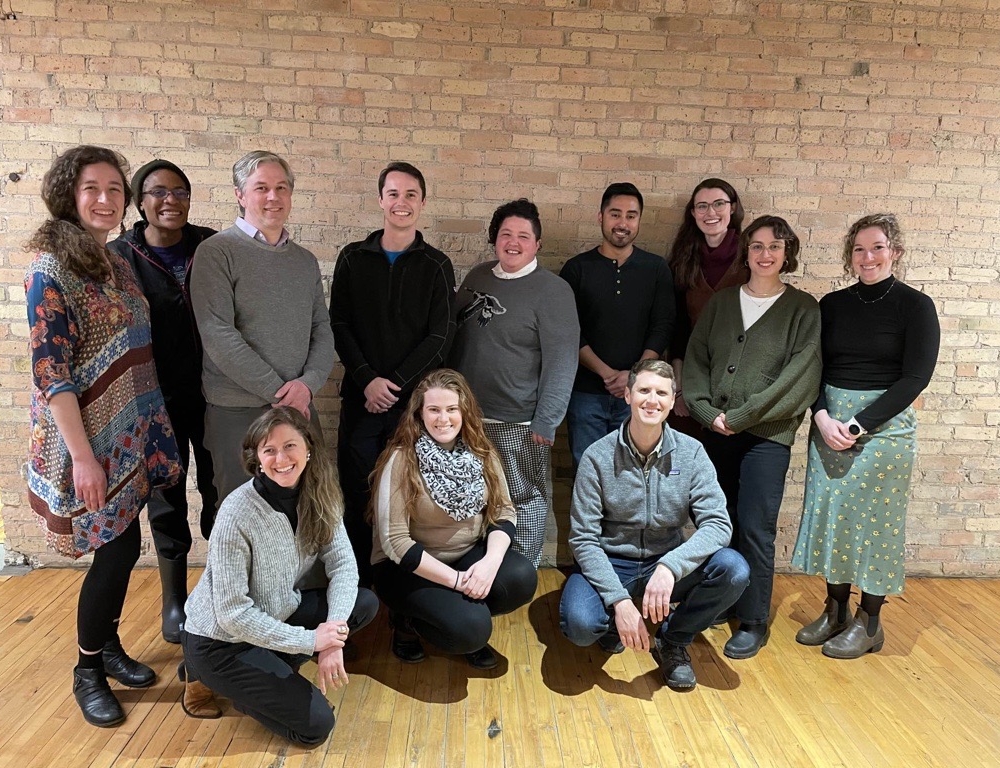 About the team
To use market transformation to improve Minnesota's energy systems, CEE is recruiting industry experts for our team. We are looking for mission-driven, motivated professionals with a passion for energy efficiency who want to be on the leading edge of efficient energy technology adoption.
Our team will push the envelope of program design as we've done for decades, although now with a new suite of opportunities. If you're interested in being part of the design and implementation of the next generation Minnesota's energy efficiency programs, you're in the right place.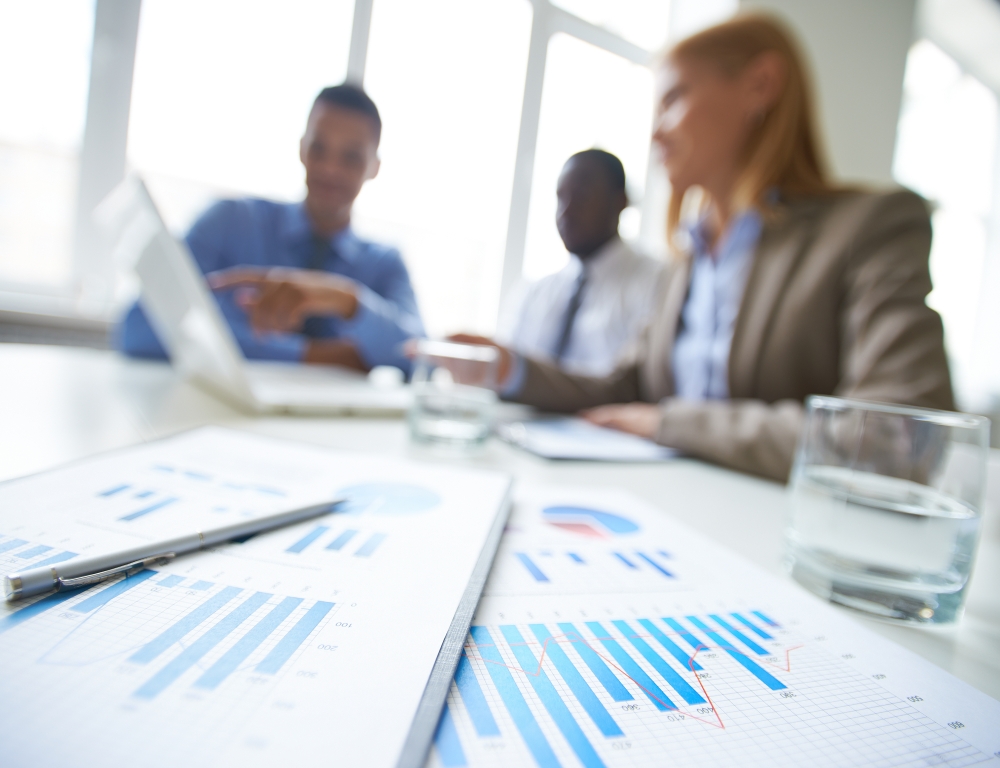 Join our growing team
Do you want to play a meaningful role in the transition to a sustainable energy future? Are you excited to collaborate on practical, data-driven solutions with interdisciplinary teams? Do you have relevant industry experience?
Some key skill sets and experience we'll need:
Energy efficiency and market transformation program experience
Knowledge of product development and/or technical issues in the HVAC, windows and lighting, or adjacent industries
Aptitude for building relationships with the supply chain (distributors, contractors, manufacturers, etc.)
Market research knowledge and experience
Marketing strategy experience
Experience with energy efficiency evaluation methods
Strategic thinking
Some positions will need to be local; others may offer a remote option for the right candidate.
Openings
The HVAC Market Development Manager is responsible for helping to catalyze residential air source heat pump (ASHP) and efficient commercial heat pump rooftop technology in the market to reach aggressive adoption goals. As part of a high-performing team at CEE, you will work with new energy-efficient technologies and find creative and impactful ways to grow adoption quickly to achieve customer and societal benefits. 
The Program Coordinator will work with our team to ensure successful implementation of our market transformation lighting initiative. This initiative will include program planning, execution, and evaluation, and will work to transform lighting markets in Minnesota by increasing awareness and adoption of Luminaire Level Lighting Controls (LLLCs). This position will coordinate and facilitate program activities including training and outreach events, pilot installations, development of training and marketing materials, program deliverables, research projects, tours, and demonstrations. 

Sign up for job alerts! 
We'll be hiring on a regular basis over the next few years. Sign up today to be among the first to see open roles we're looking to fill! 
The starter portfolio
Informed by our in-depth engagement with NEEA (Northwest Energy Efficiency Alliance) and our funding utilities, CEE has selected a portfolio of five technologies to kick off this program in 2023. Each technology will anchor a market transformation initiative with intervention strategies tailored to meet their unique market needs. Starter initiatives were vetted for their overall contributions to a diverse and balanced portfolio.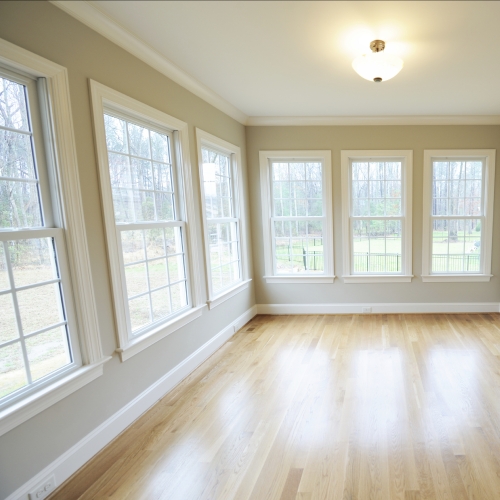 High-Performance Windows
High-performance window technology has made recent advancements, including the advent of thin triple-paned windows, that can be leveraged to increase market adoption. This initiative will also leverage work from national partners and align with the new ENERGY STAR version 7.0 specification.
Traditionally, because of their high installation cost, windows have not been included in utility-funded programs that promote energy efficiency. However, they present a large energy savings opportunity and are installed and purchased by homeowners every day. Window technology has also advanced in recent years, with thin-triple products that make it easier for manufacturers to make high-performance windows without redesigning the window frame. This creates a perfect opportunity for a market transformation initiative that engages the market and accelerates a shift toward high-performance windows.
Accelerating a market shift toward high-performance windows will have lasting benefits as they have a long lifetime (35 to 45 years), reduce peak demand for heating and cooling, and allow for smaller HVAC systems. High-performance windows reduce the overall energy use in a home by 16% (Hart, 2019) compared to typical new windows, and the savings potential is double for retrofit scenarios where existing windows are typically half as efficient.
This initiative will build on CEE's work with the Partnership for Advanced Window Solutions (PAWS). This is a national partnership that includes NEEA, DOE, and the Pacific Northwest National Laboratory, as well as national working groups on utility programs and consumer campaigns. CEE will leverage this work and use it to design a Minnesota-specific market transformation initiative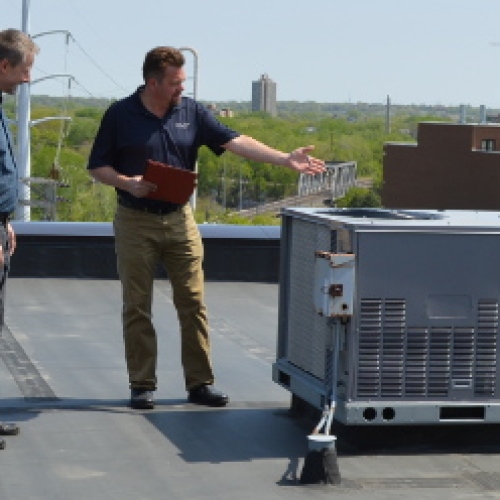 High-performance rooftop units (RTUs)
This initiative will focus on increasing the adoption of high-performance rooftop units (RTUs) that deliver gas and electric savings. These RTU's will have efficient features that include low-leakage dampers, variable capacity fans, energy recovery ventilators, and air-source heat pumps.
Commercial packaged HVAC rooftop units (RTUs) are commonly used across various industries, including retail stores, offices, hospitals, and educational institutions. Many of these units are outdated and consume a significant amount of energy. While manufacturers are increasingly developing and incorporating efficiency improvements in RTUs, a 2017 CARD study found that most new RTU shipments in Minnesota are standard code RTUs with no efficiency improvements.
The 2017 CARD study also found that many RTUs are near or past their expected lifetime. It is therefore important to begin market transformation work for this technology now to avoid locking in years of lower efficiency RTUs. By switching to more efficient commercial packaged RTUs and, when appropriate, incorporating high-efficiency air source heat pumps to partially heat
buildings using electricity, businesses will lower energy use and save on energy bills. Additionally, modern HVAC systems provide better indoor air quality and temperature control, resulting in higher occupancy rates and happier, healthier customers and employees.
This initiative will build on efficient RTU work being done by NEEA, focusing on promoting energy efficient features for colder-climate heating zones. CEE will leverage this work and design a Minnesota-specific market transformation initiative. In addition to NEEA's focus on making gas systems more efficient, our initiative will incorporate dual fuel air source heat pump RTUs to broaden the impact on the RTU market.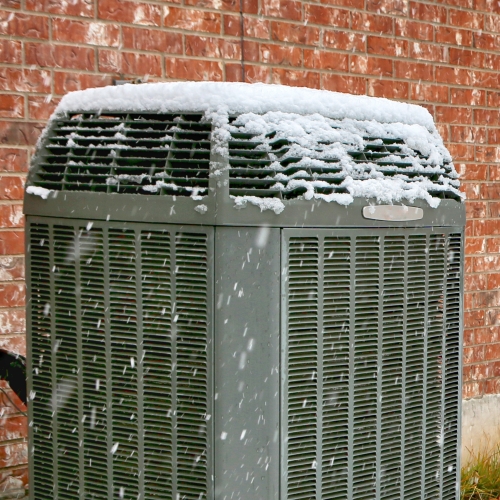 Air source heat pumps (ASHPs) are the single largest energy efficiency opportunity in the residential sector over the next decade. They provide both efficient heating and cooling and can be used in a wide variety of applications.
CEE currently administers the Minnesota ASHP Collaborative, which deploys market intervention tactics to accelerate adoption of heat pumps in Minnesota. Over the last three years, the program focused on displacing electric and propane heat sources, as ASHPs are a highly cost-effective replacement option for those applications. However, 70% of homes in Minnesota are heated with natural gas furnaces and cooled with central air conditioners. This presents an enormous opportunity to harness the benefits of replacing air conditioners with ASHPs and displacing natural gas furnace heat. However, there are significant barriers, such as higher costs and lack of awareness, that must be addressed before wide-scale adoption occurs.
This creates a huge opportunity for market transformation through strategic intervention and investment. For this initiative, we will continue the market intervention work started by the Minnesota ASHP Collaborative and expand the focus and resources on air conditioner replacement and gas furnace displacement. This will provide energy savings through cooling and heating efficiency, as well as the ability to mitigate winter peak demand. We will also continue to investigate additional technology innovations and applications that are ripe for market transformation interventions.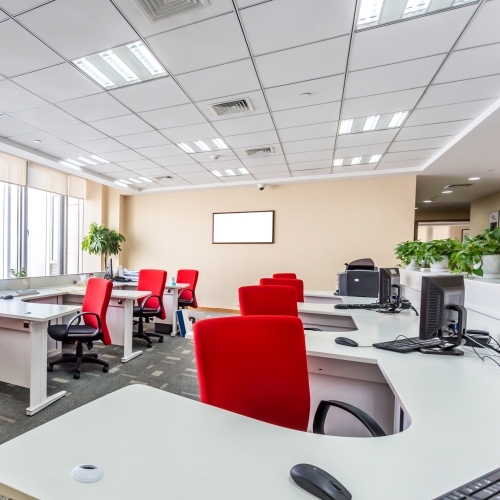 Luminaire level lighting controls (LLLCs)
This initiative will leverage NEEA's work to advance LLLCs, which have built-in controls on lighting fixtures and are applicable to a broad range of commercial sector applications.
Lighting has long been a key opportunity for electric energy savings, and market adoption of efficient LED lighting is shifting the opportunity for savings from lighting loads to lighting controls. Luminaire level lighting controls (LLLCs) technology has advanced significantly in recent years, and today there are products available that simplify installation of lighting control
systems for both new construction and major renovation, as well as retrofit applications without the need for a complete redesign of a building's lighting infrastructure. Individual fixture control also offers greater flexibility, increased comfort and productivity, longer lifespan of lighting systems, and smart building applications like occupancy tracking and navigation. LLLCs also provide a pathway to entering the energy code as their adoption increases.
Despite the promising energy savings and additional non-energy benefits, adoption of LLLCs has been minimal. Significant barriers such as high upfront costs and lack of awareness or experience must be addressed to increase adoption. This presents a great opportunity for market transformation to strategically address these barriers and increase LLLC adoption.
This initiative will leverage partnerships, building on the work of NEEA, the leader in LLLC Market Transformation in the Pacific Northwest, and other similar initiatives. The initiative's partnerships and design of a Minnesota-specific program will enable it to make a real impact and transform the market toward LLLC technology.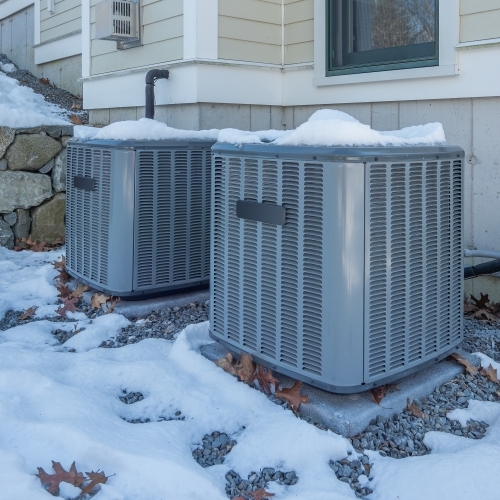 Gas-fired heat pumps
Like electric heat pumps, gas-fired heat pumps can provide higher efficiencies than standard gas, water, and space-heating technologies. This initiative may include water heaters and/or gas-fired heat pump combination heating and cooling systems.
Energy efficiency in electric end uses has made great strides in the application of heat pump technology to space heating and water heating, which has increased end-use efficiency from between 80% and 100% fuel efficiency to 200% to 300% fuel efficiency using heat pump technology. Natural gas space and water heating end uses have not yet achieved this massive jump in efficiency, and combustion remains the prevailing method to generate domestic space and water heat.
However, over the last five years, NEEA has worked with the market to identify opportunities, aid in developing products, and help usher gas-fired heat pump technology to market. This technology can achieve fuel efficiency greater than 100% (variable based on technology type). The two most promising technologies are gas-fired heat pump water heaters and gas-fired heat pump combination space and water heaters. Each technology has been constructed by product developers and tested in the lab setting and in homes. They are currently in different stages of development and have different estimated launch timelines.
We plan to leverage NEEA's market work and focus on propelling gas-fired heat pump water heaters and gas-fired heat pump combination space and water heaters forward. As these technologies are either pre-commercial or newly commercialized, the initiative will be more flexible to adjust to nascent market barriers and opportunities.
CEE's background in program innovation
CEE is a community-based clean energy nonprofit that invites open-door communications and respect for diverse backgrounds and points of view, with an emphasis on work-life balance. Thanks to our inclusive and engaged company culture, we've been named as one of Minnesota's Top Workplaces.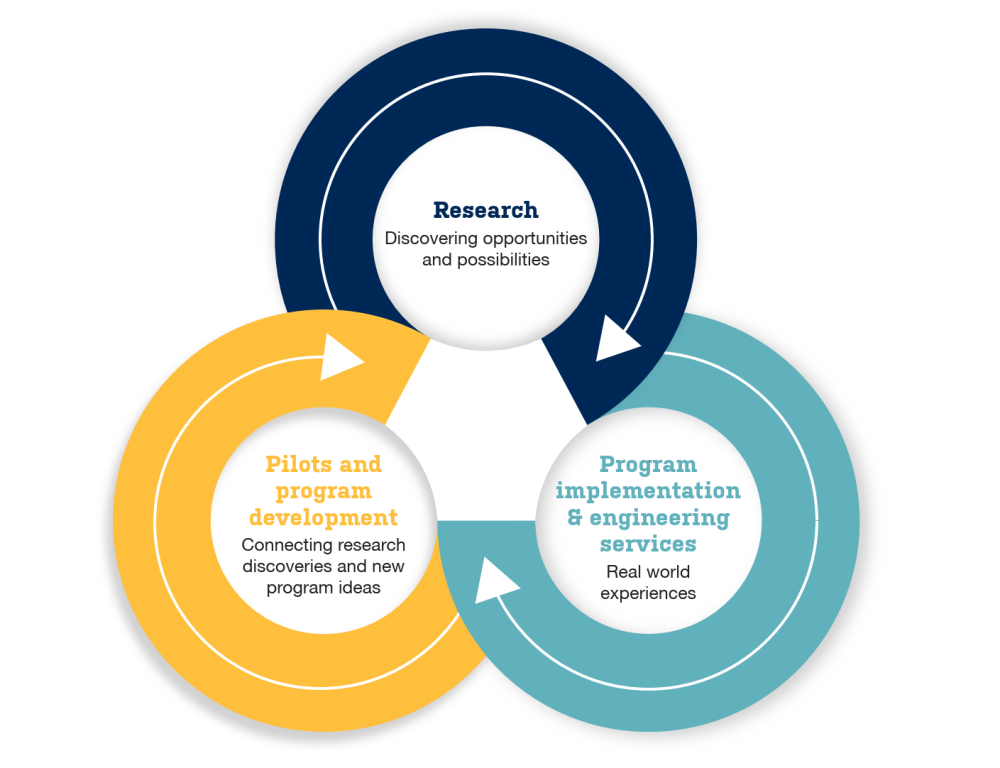 CEE is a program implementation innovator
Three of the Minnesota-based programs we implement on behalf of Xcel Energy and CenterPoint Energy received "Exemplary Program" awards by the American Council for an Energy-Efficient Economy (ACEEE) in their 2019 report.
CEE's science-based approach is foundational to all we do. Research-informed, practical solutions are part of our DNA. Our research team operates at the intersection of fundamental building science and the practical realities of running utility-funded programs. We have a clear line of sight to emerging technologies because of our in-house connections to some of the country's most significant building science research on new technologies.